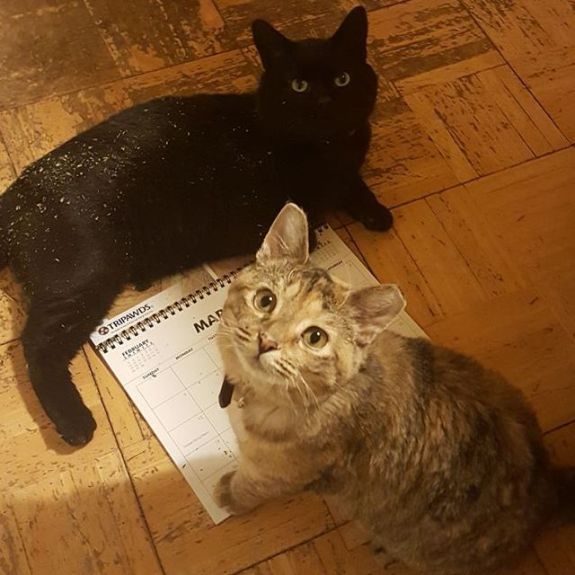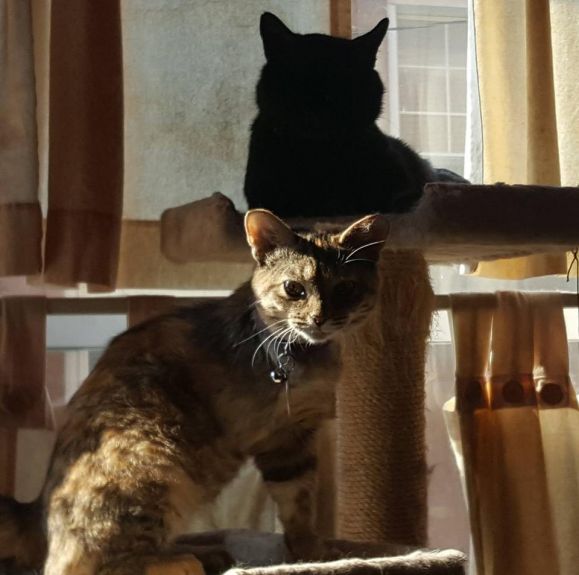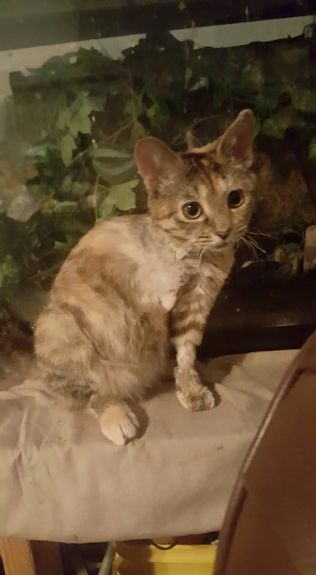 Once Romeo and Juliet had met, their true journey began.  They were close to a month apart in their amputations.  They play and wrestle and play and LOVE running up and down all the steps in the house (all 4 levels) chasing either one another or toys or both.
We have 9 cats total now, with the addition of Romeo and Juliet… 3 dogs and 2 turtles.Many are special needs.  We also have a cat with no eyes, Doc Watson who, like them, you would never know he was different.  over the past 5 years we have seen all kinds of special needs cats in foster here.  Unlike humans, animals seem to adapt and go about their business with out knowing they are any different. We can learn a lot from them.  They are forgiving of their pasts and carry on.  Not letting the absence of a body part, or an ailment get in the way. Watching them play and knowing that they are happy is worth their weight in gold.
I work in a specialty and emergency animal hospital as a Vet Assistant, and many times I think that the procedures are harder on the parents, than on the animals them selves.  People are always amazed when they come in and are wondering how the animal will adapt or what they need to do, how will they get around etc.  I always am happy to talk to these people, and assure them thru stories, picture and videos that their animals will most likely lead a very normal life! Watching them go from scared to reassured that there is hope, and bc of their love and commitment, their animal can continue to be THAT part of their family.  I am thankful that I can share this community for them to read other stories and find help and answers when they need them.